Meet our caring team
Ian Wilde has a family atmosphere and provides a dedicated and personal service for all.
Our team really care about providing families with the service levels that they have come to associate with the Wilde family and will ensure that the passing of your loved one will be handled with compassion and sensitivity.
Ian Wilde Company Director.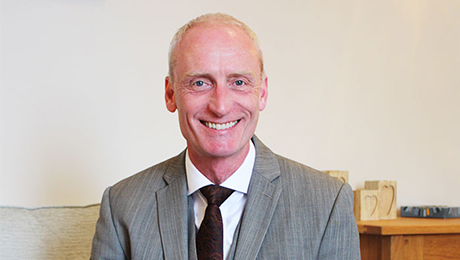 I take great pride in the fact that Ian Wilde, award winning, Independent Funeral Directors stands as one of the few remaining, truly independent, family run funeral directors.  Being a 4th generation funeral director, I became absorbed in this multifaceted industry at an early age becoming highly proficient in both knowledge and skills.  Having now assisted thousands of families, in a time-honoured way, I have built a reputation which is second to none within the local community and the industry.
It is my greatest honour to be able to serve families at this deeply sensitive time. I ensure I afford personal attention to each and every family and conduct myself, at all times, in a manner in which I myself would want to be treated.  I continue to self-analyse my practice to further improve, keep abreast best practice and to ensure that I give of my best.  I relish in the knowledge that our families report complete confidence in both me and Ian Wilde Independent Funeral Directors.
My main mission and drivers are to focus on providing families with the service levels they have come to associate with the Wilde family name.  I provide assurance that the passing of your loved one will be handled with compassion and sensitivity.  Having so many years' experience as a fully qualified Funeral Director I hold a vast knowledge of all funeral processes, local community, clergy, crematoriums and cemeteries, all of which are vital components when ensuring that each request can be accommodated.
My family started serving the local community in 1896.  A service of which I am proud to continue.
Ian Wilde: DipFD
Wendy Wilde Company Director.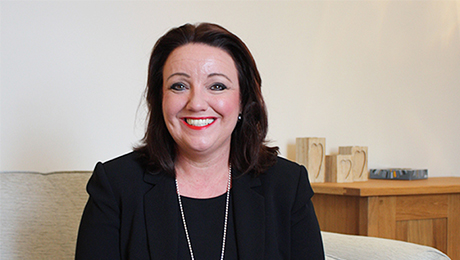 In 2013 my husband and I fulfilled a dream to establish Ian Wilde Independent Funeral Directors. We pride ourselves on the outstanding service that we are able to offer in the very community in which Ian mastered his trade, under his father's guidance, as a skilled Funeral Director.
My career, spanning 30 years, has been rooted in providing support for people and their families. This has been within my own business and also the NHS. Here at Ian Wilde Independent Funeral Directors, we are a cohesive team ensuring the highest possible standards are afforded to our families through comfort, support and professional guidance. By fostering a community minded approach we are able to draw upon our strong knowledge and network of local businesses thus ensuring our families each receive a unique and personalised 24 hour service, making every funeral a personal tribute to the deceased.
Wendy Wilde: nearing completion of studies in Funeral Practice (CertFP).
Funeral Operative.
David Nuttall.
Tim Nyogeri
Office Admin.
Amanda Borg
Funeral Plan Adviser  
Emma Evans
Janet Carr Company Manager.
Previously I was working as PA to The CEO of Saint-Gobain UK and Ireland, (parent Company of Jewson Timber & Builders  Merchants, British Gypsum etc.,), I had been with Saint-gobain for 28 years working for the same gentleman for this time. Originally, based at the Jewson branch in Bamber Bridge as Area Secretary, my role expanded throughout the years and in February I  took redundancy from the business on Peters retirement.
was very pleased to gain the position and join the team at Ian Wildes.
Born in Walton Le Dale, always lived within the area.